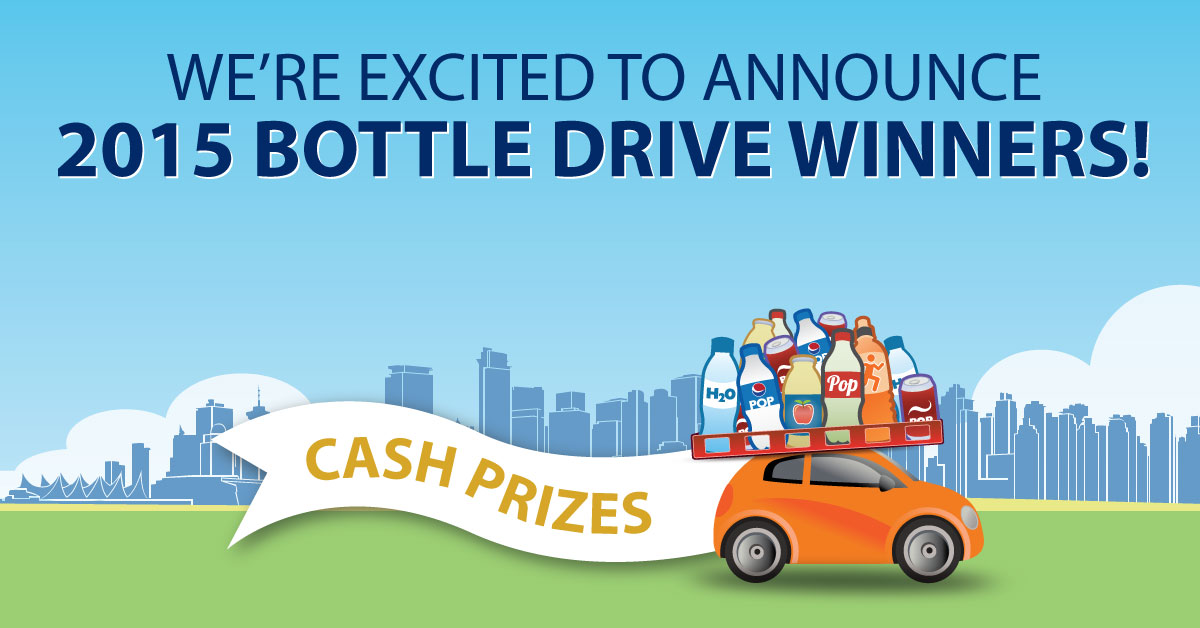 We are pleased to introduce our 2015 Bottle Drive Contest Winners:
Hold your bottle drive with Regional Recycling and you not only get the full deposit returned to you, you also have a chance to win some extra cash for your cause! See our post 5 Reasons to Book your Next Bottle Drive with Regional Recycling for more information on how to hold a bottle drive.
Regional Recycling's Bottle Drive Contest, held every year, awards the highest value bottle drive for the year with a $1,000 donation to their cause. There are also 2 random draws each for another $500. Every bottle drive booked through us gets entered into the contest automatically!
Our lucky winners for 2015 are:
2015 Bottle Drive Winners for Highest Volume – Abbotsford Hatzic Elementary PAC – $3,553.83
2015 Bottle Drive Winners – Random $500 draw
Our Random draw winners each took home an additional $500 to add to their already hefty bottle drive returns!
Book your next bottle drive with us and see how easy it can be to have a successful fundraiser! Making extra money for your team or your club does not need to be time-consuming. Book your bottle drive online with us and get tools and information to help you maximize your fundraising efforts!
Book Your Bottle Drive Now